Children's Inflatable castle help improve their motor skills, reduce stress levels, and increase physical activity. They also encourage outdoor playing and provide a great source for physical exercise. In addition, bouncers provide a safe place to jump, crawl, roll, climb, and play without fear for injury.
An inflatable castle helps improve motor skills
Jumpers who jump in the inflatable castle can improve their motor skills. It also helps teach them how to take turns, follow directions, and interact with others in a safe environment. These are all important skills that children need to succeed in life. The inflatable castles also help improve blood circulation. This happens because jumping increases blood flow throughout the body, stimulating the lungs and clearing the pathways for air. By increasing circulation and improving blood flow, jumping makes a child workout harder and work out their muscles more effectively.
They reduce stress levels in children
The inflatable castle has been shown to reduce stress in children during medical procedures and surgeries. Children's previous experiences with the hospital play an important role in their ability to deal with the medical setting. Using Inflatable castles and nurse-coping tools can help alleviate these fears, and help children learn effective ways to cope with stressful situations. The inflatable castles also help children build social skills. Children who play together break the ice with each other and learn to make friends. Children need these social skills to succeed in life. Bouncers allow children to meet new people and make friends with children their age.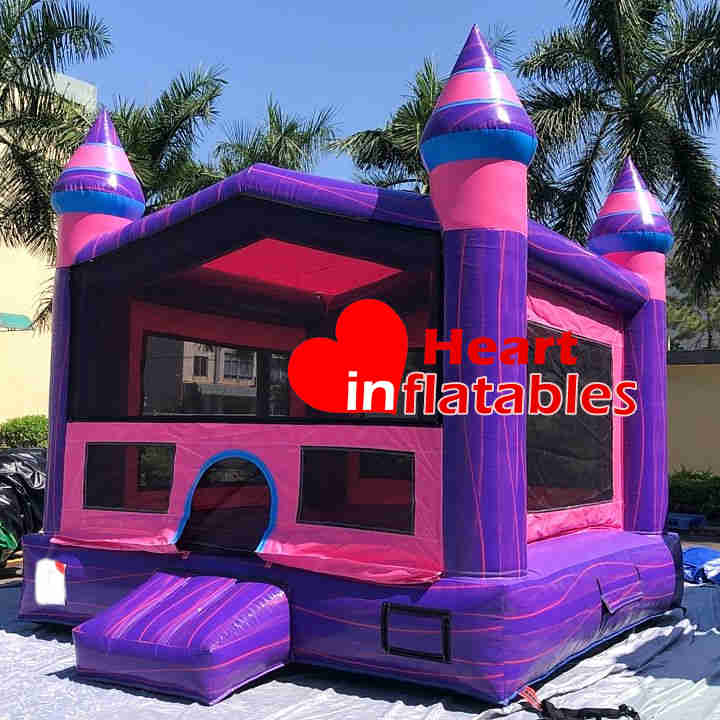 They are a great source of exercise
Inflatable castles are a great source of activity and can help children achieve the recommended amount of physical exercise. They can also help children develop balance and coordination, two things that are crucial for many forms of exercise such as running, swimming, and dancing. Children's physical activity from jumping in a bounce house is also good for their mental health. A study showed that jumping caused the release of dopamine, a chemical that is known as the 'happy hormone'. Dopamine has also been shown to reduce depression and anxiety.
They are great ways to self-regulate
When choosing an Inflatable castle for your event, you must look for one that is made to last. This means having a sturdy frame and a powerful blower. You should make sure that the tubes connecting the blower to your Inflatable castle are secure and not loose so that you do not experience any problems, including the potential for an injury. Having a good building team is also very important in avoiding injuries. Another important consideration when hiring bouncy castles is insurance.
Best supplier of inflatable products:
If you are looking for the best inflatable products at the best prices, then without any doubt Heart Inflatables is the best option for you. It is a professional company that can manufacture products according to your requirements at an affordable budget. Provide the best quality products at the most affordable prices.