We all know that children have extra energy to play. They possess special energy which insists on playing without rest. Many indoor and outdoor activities are specially designed for children. Even special equipment is designed for children. You may have seen equipment like trampolines, indoor playgrounds, inflatable castles,  etc., at various places and the crowd of youngsters around them.
Such equipment is usually placed in parks, children's hospitals, schools, festivals, etc. Children love to jump and play on such products.
An inflatable castle or bouncy castle is a great activity for children in different places like shopping malls, parks, gaming zones, etc. Different people often set up inflatable castles at parks to attract a large no. of children to earn a great profit.
Setting and dismantling a bouncy castle is not an easy task. The following are the guidelines that will help you set up an inflatable castle. Interested? Continue reading…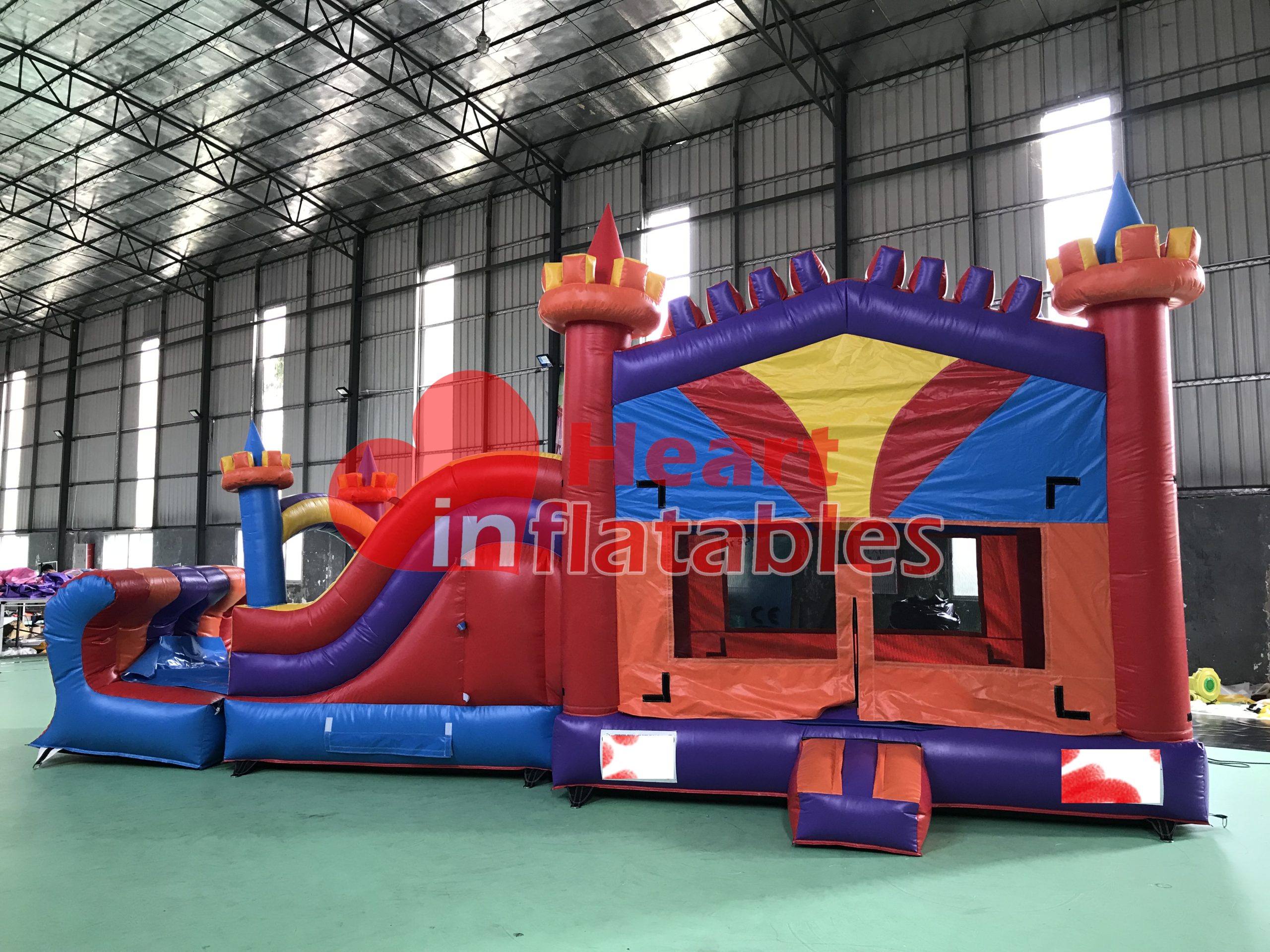 1. Choose a perfect place with suitable conditions:
The important step for setting up a bouncy castle is choosing a suitable location with suitable weather. It is better to set up the equipment in a low windy place. Do not set up the bouncy castle in a place where there is a high wind blowing; otherwise, there are chances that the wind will blow off the bouncy castle with children inside it. So it's better not to take a risk.
Besides, an inflatable castle covers a lot of space. It is better to choose sand grounds or grassy plots for setting up a bouncy castle.
2. Unfolding:
One of the big advantages of inflatable products is that they can be folded and unfolded easily. After choosing the perfect location, unfold the castle accurately without its parts.
3. Filling of air:
After successfully unfolding the castle, fill the air with the help of an electric blower. You can use a generator to fill the air if electricity is unavailable.
4. Anchoring of the castle
It is an important precautionary step. It is better to anchor the equipment through stakes on the ground. This is a must do step as if the sudden hard wind blows, the castle will not move from its position.
Best supplier of bouncy castles:
Among various companies, Hearinflatibles is a professional bouncy castle manufacturer and supplier throughout the world. You can contact us through our official website to get a quote on customized products. We are always there to welcome our valuable customers.