16ft Marble Orange Water Slide
Overview
(1), Product Structure:
Every product is made of PVC tarpaulin and inside is with PVC liner (Oxford/Nylon is bad quality). We used these kinds of PVC below: 23oz waterproof PVC, 18oz marble shiny PVC, 15oz shiny PVC, 13oz shiny PVC, 8oz PVC and special 0.45mm PVC for printing, PVC liner=13oz PVC thickness As usual, each product is made of 18oz or 15oz PVC and 13oz PVC together. Sometimes if it is some small decorations, such as leaf, parrot etc, they it is made by 8oz PVC, soft but strong. Notice 8oz PVC is more expensive than 13oz PVC. And there is customer prefer all 15oz, then it is also OK. But all 15oz products price is expensive than the 15oz + 13oz or 18oz +13oz.
And we mentioned the special 0.45mm PVC above, which is used for printing. So after it is printed, it is around 15oz thickness. And some other suppliers used 13oz(0,4mm) PVC for printing, which is cheaper and quality is not good(easy fade).
(2), Product Accessory:
Sew: 9 strand wire(=0.03inch thickness), double stitching
D Ring: Stainless Steel 304
Zipper: YKK brand
Velcro: Grade A
Ribbon: Great quality
Blower: Huawei Brand
Notice: all these different quality accessory will make the products prices different.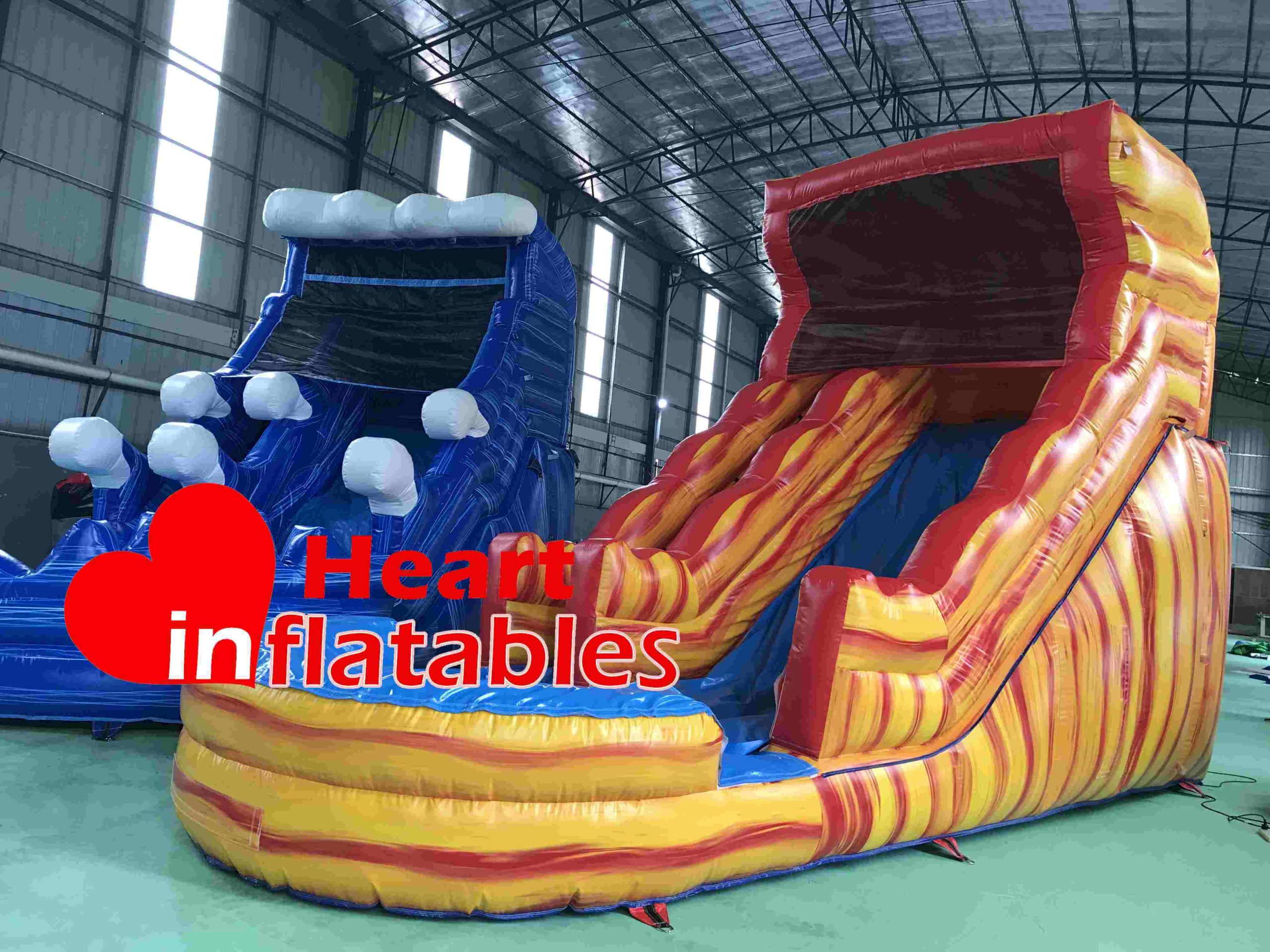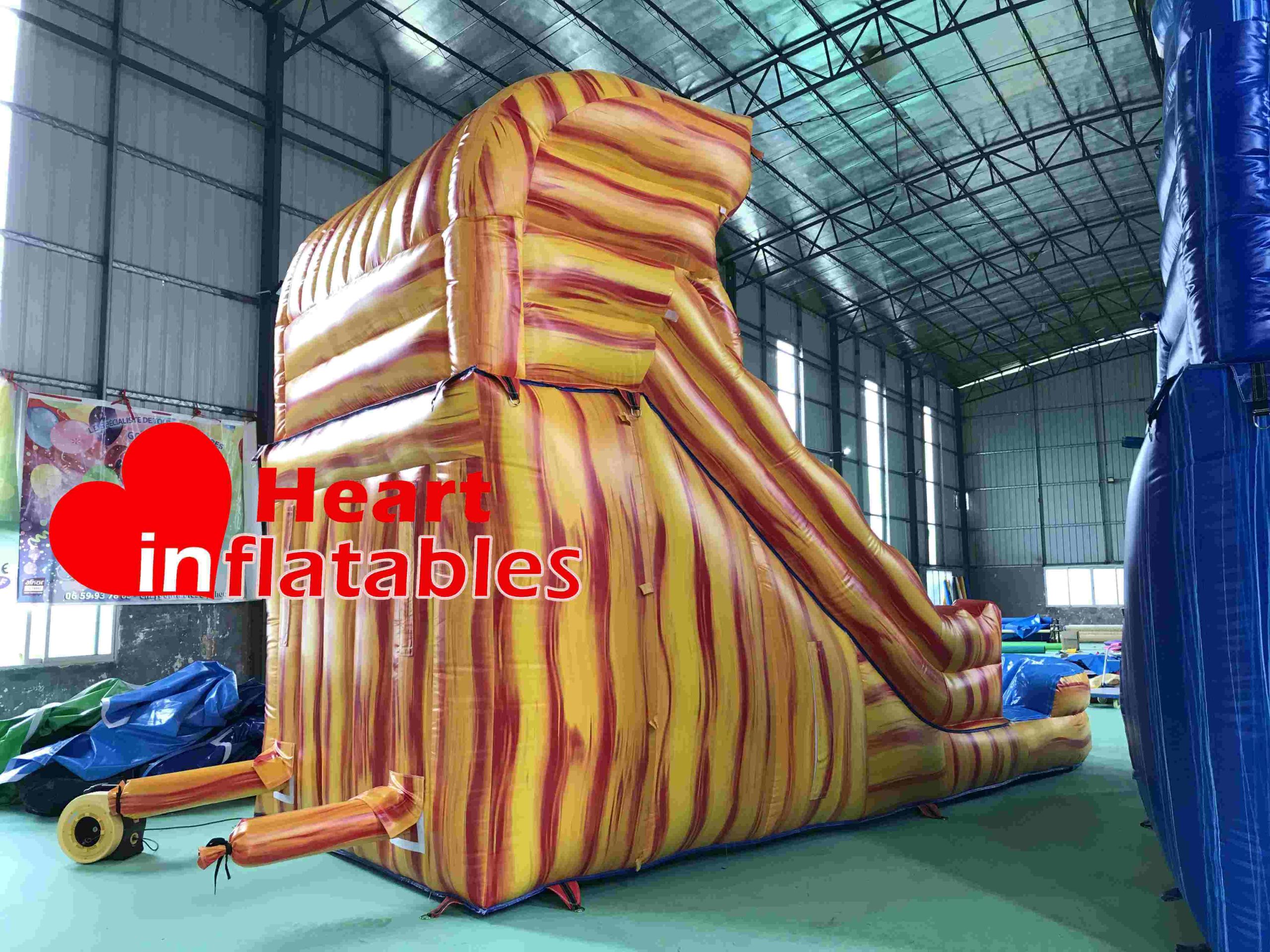 Water Slides
Platform Height: As usual, a 18ft height(5.5mH) wate slide, the platform height is 11ft(3.3mH). This is like USA standard. And if it is in Australia, then the platform height will be less  than 3mH. Besides, less height will also have less funny and less money.
Slide Cover:
Waterproof 23oz PVC on slide cover and pool cover. Same height as the first handrail for better waterproof.
Notice: velcro is sandwich design
Climb step & Water hook: 30cm(12inch) distance each step, easy for small kids to climb it. And there are black handrails for help up at each side wall.
Water Slide Width: Normally, we will do it 3.3m width for 1 lane and 4.2m width for 2 lanes. As explain above for PVC material width, so 11ft/14ft width is the size we suggest. And this will make the water slide more steady.
Water Slide Zippers: As usual, we will make 7 zippers on water slide for fast deflate. 3x back, 2x side wall, 1x front of pool, 1x bottom.
Crocodile Month:
We make the "crocodile month" design at the end part and pool entrance part. This
will make the stress point move back and the products is not broken easily.