Nowadays, you can buy anything online from any part of the world. Several companies worldwide promote their products so people from around the globe can benefit from them. Similarly, you can also shop for inflatable products online. Inflatable products are those products that children use for jumping and entertainment purposes.
You may have seen inflatable products in kindergartens, schools, shopping malls, parks and other places, and you may also see a group of children playing around the inflatable products in their turn. Without a doubt, investing in inflatables is a good decision. If you are a retailer and looking to invest in something of value, you should invest in inflatables. But here comes the question, where can I buy inflatable products online?
No worries, we have got you! We are a professional company that deals with all sorts of inflatable products. Interested to know more about us? Continue reading!
About us:
We (Heart Inflatable) are a professional company that provides you with the best products at honest prices. We named our company heart because we want to do the best products by heart!
Among the many products, I recommend a product to you, which is the Avengers Jumping Bed Slide. It is named so because of the designed theme. The Avengers jumping bed slide is made up of 0.55mm  PVC tarpaulin as well as PVC inside liner, which is more durable and safe.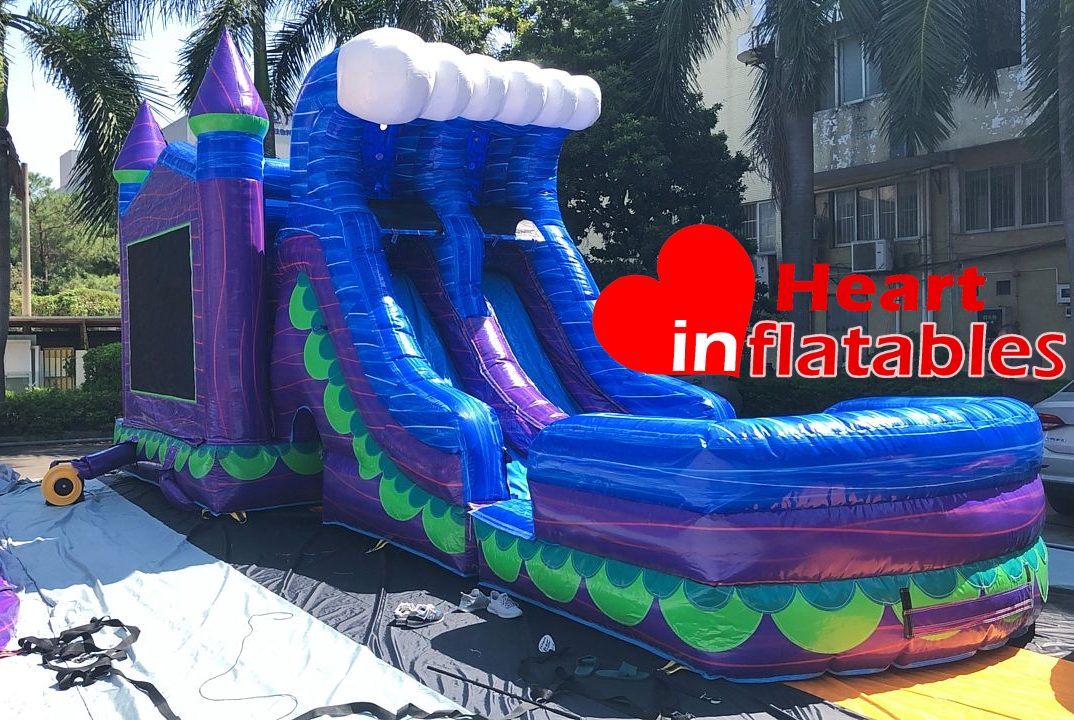 Why choose us?
There are multiple reasons to choose us over other companies. Some reasons are listed  hereunder:
You can get products according to your requirements, and we look forward to establishing a win-win business relationship with you.
Our company has a great experience in manufacturing and supplying a wide variety of products at reasonable costs.
We hope to provide you with good quality products, and then you can avoid any broken problems in your rental business.
All of our water slide platform height is like the USA factory standards. Less height is cheaper and so funny.
Our mission is to be your reliable and renowned manufacturer/supplier of inflatable products.
The bottom line:
We entertain customers throughout the world. You can visit us in order to request a quote. Or you can contact us through our official website if you reside outside of China. We are always there for our valuable customers. We can provide you with the best products at the best prices. We will never disappoint our valuable customers.